1st Special Mention – Seoul "Sharing City Project"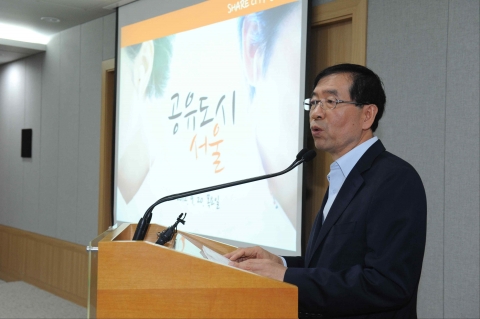 The rapid industrialization and urbanization of Seoul have brought about a host of social problems. The industrialization has turned the city into an unhealthy place to live in; the urbanization have created islands of concrete jungle virtually overnight, destroying the sense of community that had held the people together, and turning them into strangers to one another. In search of innovative ways to address these "city problems", the city of Seoul has turned to the concept of sharing. Seoul has shifted its policy focus from materials-based growth to improving of the lives of its citizens and adopted the 'Sharing City Seoul' policy of promoting the gift of sharing. This policy centers on promoting the culture of sharing unused or surplus resources as a way to create economic values and environmental benefits and at the same time to restore the sense of belonging among the people and establish a trust-based society. In short, the city aspires to alleviate socio-economic problems related to urbanization through its Sharing City Seoul project and enhance the lives of its citizens. In contrast to sharing programs often found in San Francisco and other cities, Sharing City Seoul Project is the first of its kind developed by a municipality and administered at the municipal government level. The city has paved an institutional foundation for buttressing its sharing policy, created a business ecosystem in which enterprises participating in the sharing project can grow, and implemented many programs aimed at spreading the culture of sharing. Sharing City Seoul Project has three objects: Prevent resource depletion and thus create environmental benefits by encouraging resources recycling; revitalize the economy through creation of new jobs; create a healthy community via close networks of individuals. The Sharing City Seoul Project serves as a model for the sharing programs of the public and district offices in the municipality of Seoul. As part of this project, the city proactively shares with its citizens its idle facilities, diverse databases, and administrative documents. The project has brought about many types of developments, including the rapid growth of some sharing institutions in sales and of sharing start-ups in number, the development of new business models through private-public cooperation, and increasing interests in the project of other local governments and overseas cities.
As a result, sharing institutions have shown rapid growth in sales and sharing start-ups have grown in number. Currently the sharing movement is on the rise since the city is administering 20 types of sharing programs some of which have been well-received by citizens, including those involving cars, public facilities, city databases and documents.
Website: http://sharehub.kr/english, http://english.seoul.go.kr/policy-information/key-policies/city-initiatives/1-sharing-city/